Barristers in England and Wales
The Bar Council represents barristers in England and Wales. Promoting high quality specialist advocacy, advisory services and fair access to justice for all. Their range of services include member benefits and practical guidance for all types of barristers throughout the profession.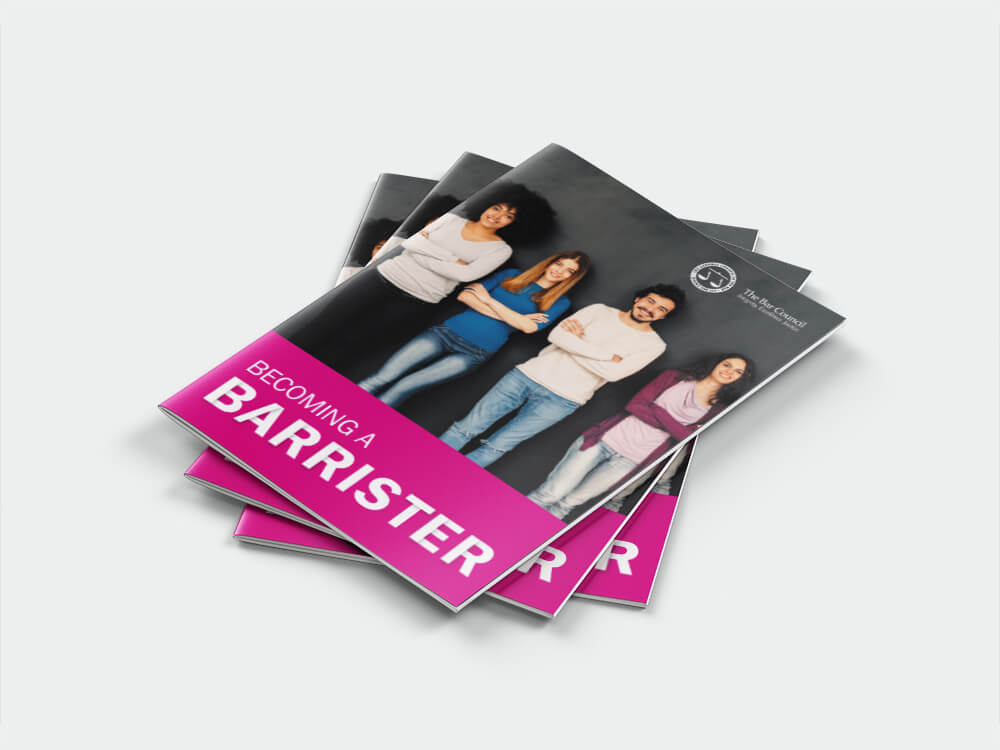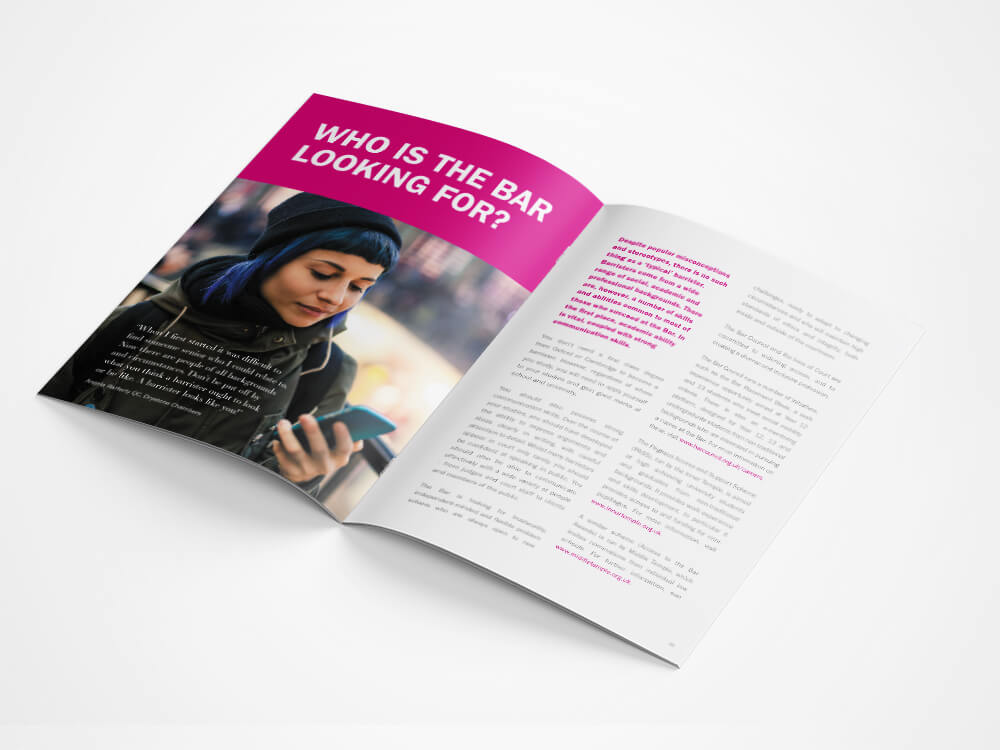 We have carried out a number of design projects for The Bar Council. Brochures, booklets, infographics and conference logos to name a few. Always sure to adhere to the required guidelines they have in place we endeavour to create something that is challenging and new while also fitting in with their existing brand and other marketing materials.
In addition to design of booklets we also source the printing and often convert designs into formats needed for emails and online use.